Precision mechanics subcontractor & supplier of multi-technical solutions
SYSTELEM studies, industrializes and manufactures your precision parts in stainless steel or complex alloys, from diameter 4 to 250mm, from prototype to mass production. Its know-how extends to the production of sub-assemblies and assemblies, integrating all types of cut, injected, overmolded and electronic components. Its mastery of processes, operations and flows contributes to its operational excellence.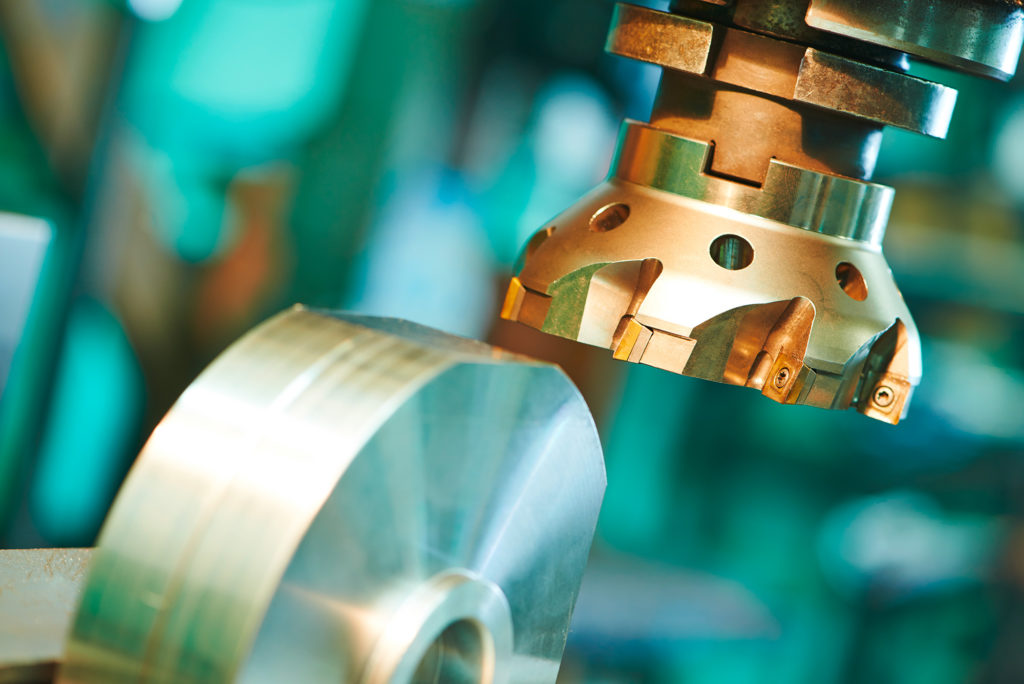 Expert in precision mechanical parts
Our design office provides you with the expertise and technical assistance required by your precision mechanical parts at each stage of your project:
CAD-DAO co-design
Prototyping, tooling, testing
Industrialization, CAM
Series life (feedback, volume variation, part evolution, flow optimization, special operations, dedicated stations or lines, etc.)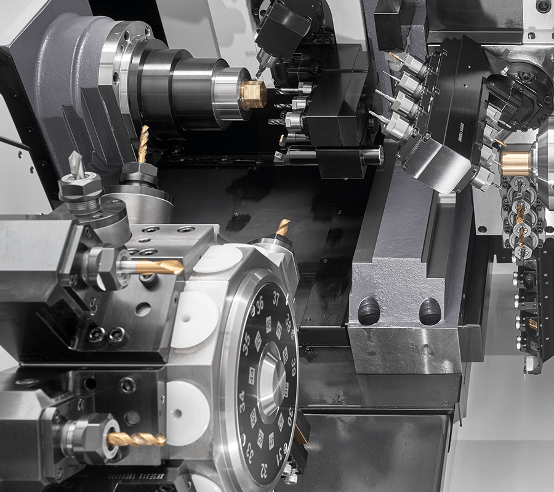 Control of the manufacture of your parts
Our workshops and processes are organized according to proven principles (LEAN Manufacturing, 5S) and equipped with modern, powerful, flexible, increasingly robotic means of production and fully mastered by our team.
Our service includes:
Turning
Machining
Grinding (honing, polishing)
Heat and surface treatments (zinc plating, nickel plating, anodizing, etc.)
Assembly
Finishing (marking, engraving)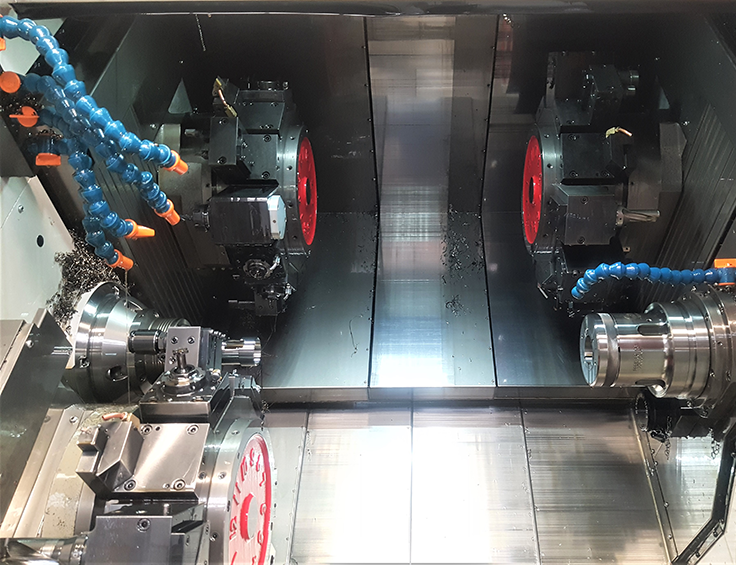 Capacity
Machine shops:
35 CNC lathes
10 machining centers
latest investments:
MYANO ABX 64 THY2 large production lathe (12 axes, 3 turrets, 3 Y axes, 3 C axes, BUCCI MAESTRO 80 UP bar feeder)
2 citizen M32 VIII (LFV device, chip breaker, Y-axis and B-axis)
Metrology
Stations and assembly lines
When your projects require it, we can also propose dedicated investments or mobilize complementary techniques and capacities of BONTAZ corporation: 120 stamping presses (from 20 to 400T), 100 injection presses (from 22 to 500T), etc.